Explore the shoreline ecosystem, experience community activities, and discover new things to do everyday in Sarasota at The Bay…
…an approved 53 acres of waterfront city-owned land – slated to become THE signature public park on Sarasota Bay.
It will celebrate natural beauty and enhance it, and become a welcoming gathering place.
It will ultimately be a hub for Sarasota's arts and cultural events.
And, ladies & gentlemen…phase 1 has finally begun…and the features are really cool!
---
Walk on Water
The Sunset Boardwalk
Walk on (or rather, over) water

Built in a circular design, this boardwalk in phase 1 is arguably the coolest architectural feature. It focuses on ecological restoration, and is a mix between a traditional looking boardwalk and translucent parts, built over seagrass area to allow the sunshine in.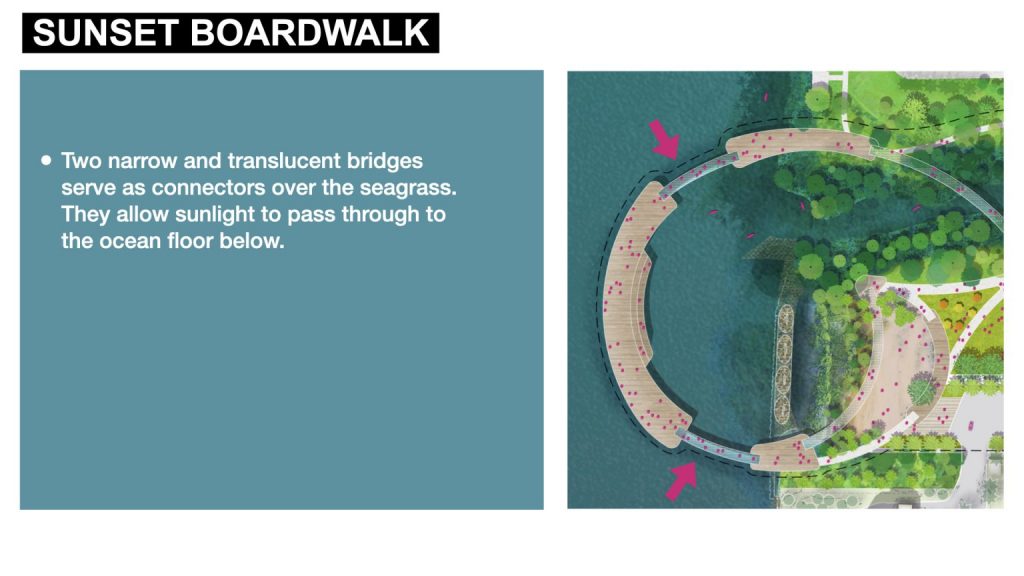 It's a pedestrian bridge connecting the bay, the living shoreline and the mangroves. No boats or fishing allowed.
---
Save the Seagrass
Living Shoreline
This will help restore an existing shoreline, making it a naturally sustainable ecosystem. Not as interesting looking, but critical to the little creatures and grasses living in the bay.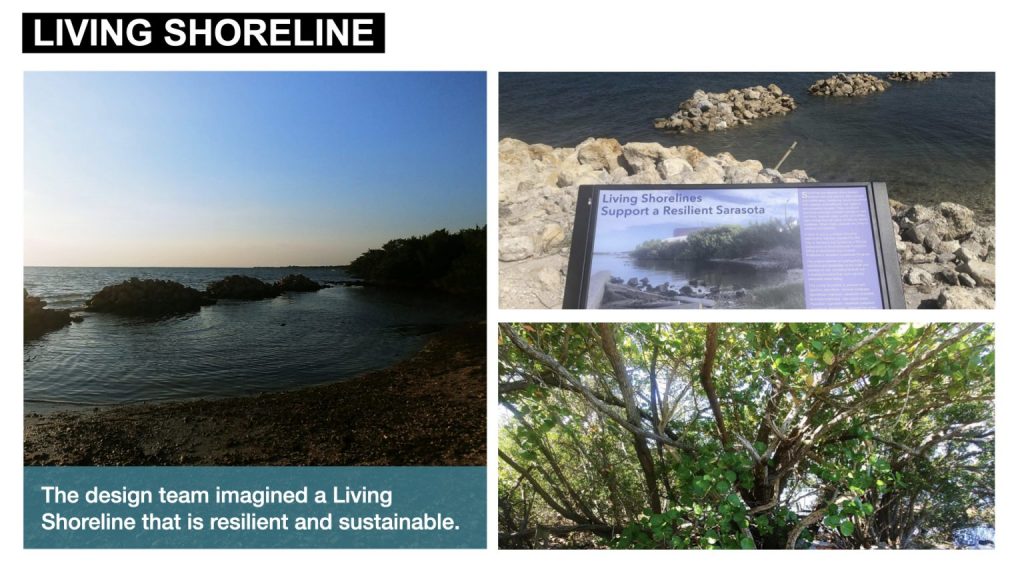 ---
Kayak or Kickback & Read
Mangrove Bayou
To rival the boardwalk is The Bayou. For you future Floridians, a marshy outlet body of water exists currently, but is getting a massive makeover.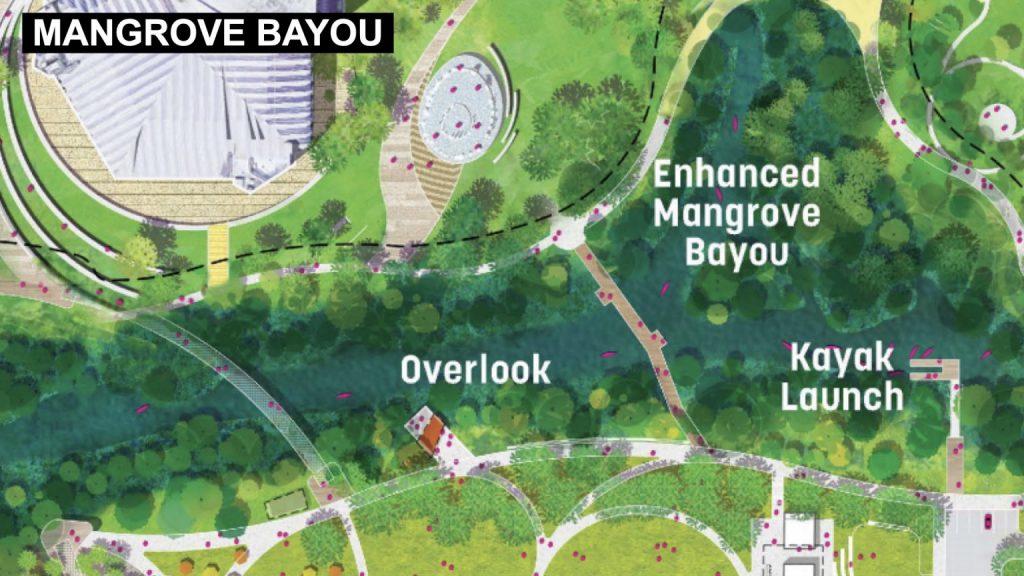 Pruning, cleaning out, replenishing and enhancing will transform this bayou and its perimeter of mangroves into a beautiful setting, surrounded by a ½ mile walkway for walkers, runners and bikers. There will be a kayak launch, a grove of hammocks and a reading "room" along the Bayou.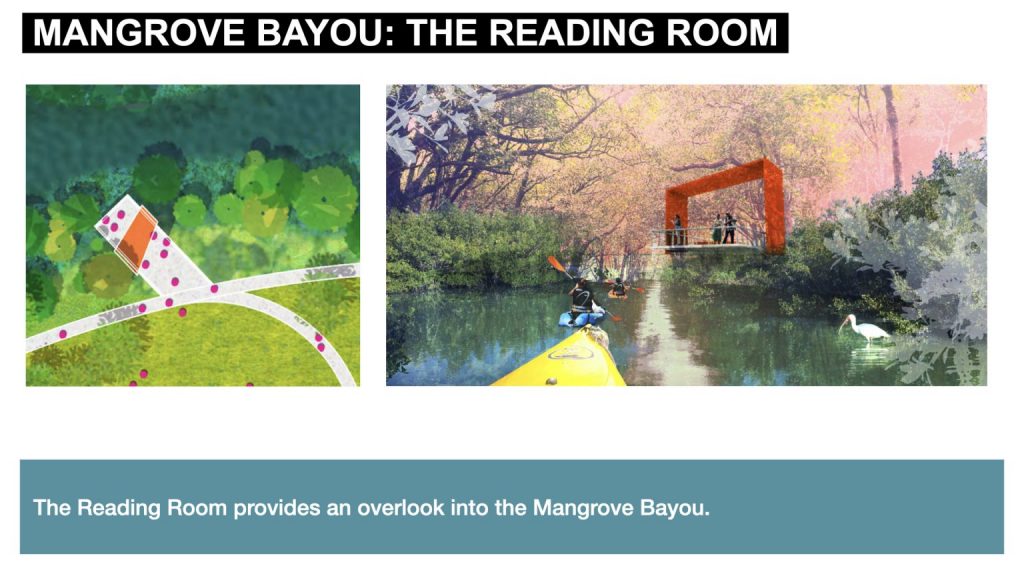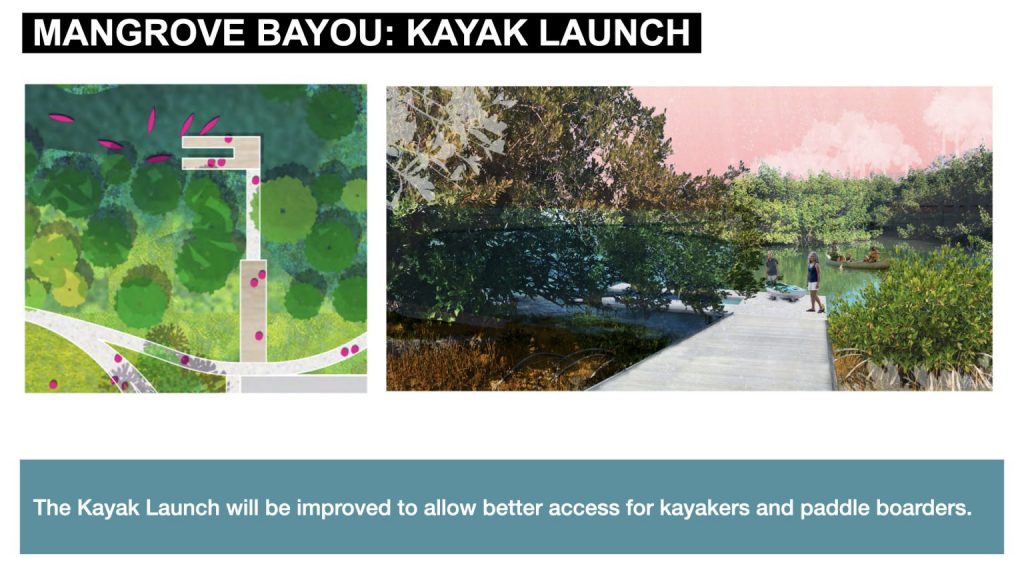 ---
Lie on the Lawn
The Lawns

1.5 acres of grassy landscaped areas that currently host weekly yoga classes, with plans and space for many more fitness, social, educational, and art activities in the future.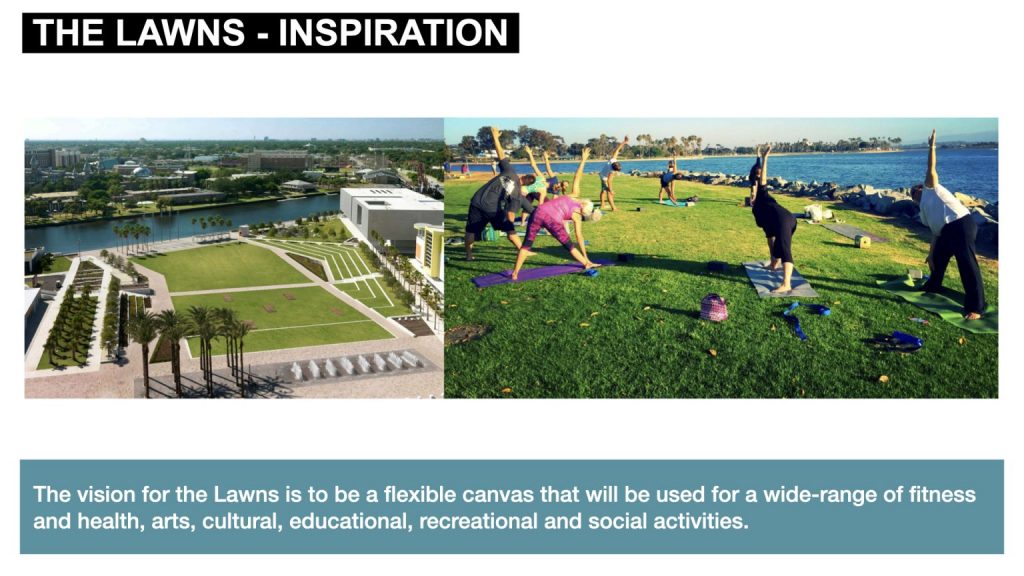 ---
Check it Out!
The master plan for The Bay project is worth taking a trip to the website and seeing (link below.)
It will feature a brand new several story glass-walled performing arts center, an amphitheater, and another pedestrian pier that artfully extends into the bay like giant intersecting fishhooks.
Sarasota was recently named the #1 best place to retire in the country by US News & World Report for its year-round warm temperatures, award winning beaches, and its thriving arts community.
The Bay will be a welcome addition to Sarasota life!