A conversation with Sarasota luxury real estate agent Melissa Gissinger.
---
What is the most important factor to consider when looking for your next home?

The answer to that question has truly changed due to all that we have experienced this past year. The way we look not only at properties, but at life is forever different, post-pandemic.
Before the pandemic, people were downsizing. The life of the "McMansion" seemed to be over. Millennials were debating if home-ownership would be a thing in the future.
Then things changed.
We were removed from our workplaces, our friends, basically our lives… and forced to stare at the same walls day in and day out, while learning how to work out of our homes. Our daily routines were forced to change.
With that came the evaluation and changing of our priorities in home ownership and life as a whole.
Most drastically, the pandemic reshaped the answer to the question of where.

Where – somewhere I can get outside, and take a breath of fresh air. The Florida governor opened the state and committed to help Floridians stay safe and educated about the pandemic.
Where the weather is warm. Sarasota's average temperature range is from 65F to 83F.
Where I can get more SPACE for my money. Florida has zero state income tax!
Where I can see and connect with people, and still be socially distanced like on the water or at the beach.
WhereI can have 15 minutes to myself because I've been with the same 4 people for one year straight.

Sarasota answers the WHERE question for many people.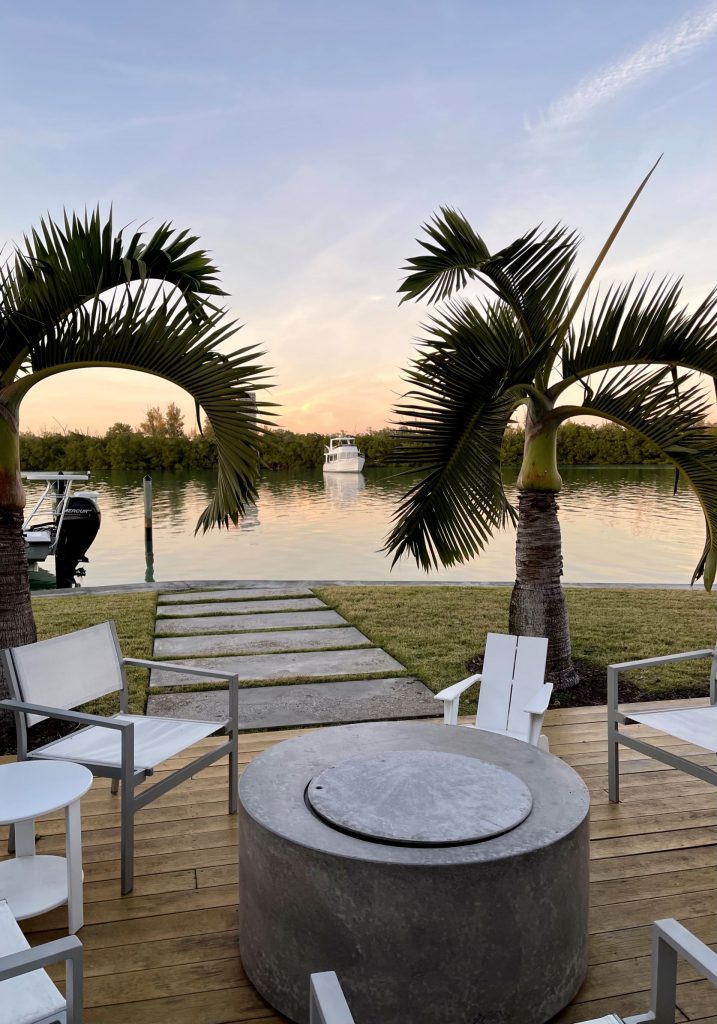 You mentioned that Sarasota's cultural scene stands out among other cities in Florida. What makes Sarasota a cultural hub?

A lot of people from New York and the West coast are flocking to Sarasota. I believe it's because we offer a beautiful environment that's affordable from a tax and cost standpoint, while remaining culturally rich.

Why not move to a resort-like location, while staying connected to the arts? In Sarasota we have great restaurants, wonderful museums, several theaters, the ballet, an orchestra and an opera.

---
Given this market, with high demand and low inventory, what would your advice be to someone who is looking to buy a home in Sarasota?

Yes, we have a market in which there's extremely high demand. A lot of people are migrating to Sarasota for the reasons I mentioned, and very few are leaving!

That said, you should come prepared with a list of which home features are most important to you for how you want to live your life. What kind of spaces do you need in a home to live life the way you'd like?
Do you need a place to work, meditate, exercise? Is it important for you to be able to escape onto the Bay by living on the water? Or is this your second home retreat?
Buyers that can easily and quickly define what their "whys" are for their home have an easier time during the search. They know what will work and what won't, and they don't waste time with the "maybes."

Lastly, I would say that in this kind of market, a ready buyer should be well-informed about their financial situation, know their budget, and be prepared to make an offer if they see a property they love. The reality is that top properties don't last for more than a couple of days, and buyers are finding themselves either missing out because they waited, or in a multiple offer situation, because they hesitated.
---
You've mentioned the importance of your surroundings, especially in a post-pandemic world. What are the top property features for someone seeking the "Sarasota lifestyle?"

Well I've talked a lot about space – and understanding why space is more available here indoors and out, and the importance of understanding what spaces you need. So I'll focus on two spaces defining to Sarasota.
I love the waterfront. The water is a huge part of the locals' lifestyle here. Whether for boating, fishing, swimming or just enjoying, properties that have water access, either waterfront, or having access to the beach or bay – will increase the value of your investment and elevate your daily lifestyle.
The other top feature I would mention is light. Not only is sunlight a great source of Vitamin D, it's a proven mood elevator. Look for or invest in good windows, and well-lit spaces in your future home. People move here for the Sarasota sunshine!